Water Extraction Techniques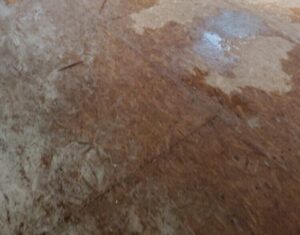 When you own a business or a home, protecting your investment is the number one priority. Either you and your family spend all of your downtimes there or your employees or tenants have expectations that you will look after the property. Whatever the case, maintaining the integrity of the building and the grounds is incredibly important.
Water damage is a complex issue that many property owners will face. It could be the result of a flood, accumulation of rain, a burst pipe, a broken appliance, or any number of other causes of water damage.
When standing water is allowed to remain on a property, it can compromise the structure of the building, negatively affect the air quality, and reduce the lifetime of the materials that are nearby. Plus, it can ruin your possessions, items that might otherwise be saved if the problem is addressed quickly. If you are facing this type of scenario, what is the solution?
Best Water Extraction Methods
To protect your investment, you need to remove that water as quickly as possible. Water extraction is necessary so that the structure of the building is not exposed to moisture and potential rot. You also want to guard against the possibility of mold growing in dark, damp places on your property. These popular water extraction techniques will help you return your building to its pre-incident condition.
Pumps
A pump is one of the most effective water extraction strategies, especially for large amounts of water like puddles or flooded areas. Some water extraction pumps are available for consumer purchase, though they may not be as effective as those used by professional cleaning services.
Pumps will push the water outside of the building through a drain or other exit point. Some buildings may have a sump pump that helps defend against water accumulation if they are located at or below the water table in the ground.
Vacuums
When there is water that has collected on porous surfaces such as a carpet or floor, then a vacuum could be the solution you need to extract water effectively. Specialized vacuums can be purchased at many general merchandisers or ordered online, and you probably want to avoid using a typical floor vacuum for this job.
Drying Process
Once water extraction is complete, it is time to work on drying out building materials and possessions. The best way is to make sure that air is constantly moving in the affected areas. This can be done by opening windows and doors or using large fans. Getting a dehumidifier in the room and working will also help remove the remaining moisture. If there are items that are wet, get them out of the building to dry outside or somewhere else, as leaving these items inside will slow the drying process.
Cleaning Up
The final step in a total water extraction process is finding a cleaning solution. The damage that is left behind by accumulated water can be messy. To return your property to its former condition, additional cleaning may be required to ensure that any lingering odors, stains, and other types of damage are mitigated.
For a Big Job, Consider Water Extraction Services
If the amount of water damage that has occurred is too overwhelming for you to handle, then you may want to consider hiring a Portland water damage restoration company. What are the main advantages of working with a professional service?
Better Equipment
If you want to make sure that every drop of moisture is removed from your property, then you need to use high-quality equipment. These machines can be expensive to rent or buy yourself but come with the professional services that a water extraction company offers.
They use more powerful pumps, vacuums, and other water extraction methods that the average homeowner or business owner does not have access to. These services also have better screening tools to find hidden moisture in your property.
Expertise
Unless you work in the water extraction industry, there are probably secrets of the trade that you will never understand. Professional service provides a team of well-trained contractors who have seen a lot of buildings damaged by water. As a result, they know what to look for and how to effectively dry out and repair the property.
The last thing you want to happen is to attempt to fix the water damage yourself and do a shoddy job. If all the moisture is not removed, then the structure of the building could be damaged over time and result in heavy repairs later.
Working With Your Insurance
Because of the vast experience that most water extraction services have, they can easily work with and bill your insurance company. This makes for a smoother process that is far less complicated than if you attempted to repair the damage yourself. Depending on the level of damage, your insurance should cover these water extraction services, so there really is no drawback to working with professionals for this job.
Finding a Solution That Fits
When you are deciding what method to use to extract the water on your property, consider the stakes. Will pumping it out yourself and using large fans remove enough moisture to protect your investment? Could a professional service do a better job repairing the amount of damage that has occurred? Are you afraid of failing with the extraction process because you do not know what you are doing?
You need to make sure that the solution you choose makes sense for the scale of the project. For small leaks, you can probably handle the job yourself. If a pipe has burst and flooded an entire room, then you should probably get in touch with a professional water damage restoration company.