Water Damage Restoration Company Portland OR, Water Damage Repair & Cleanup
24/7 live calls
Immediate response
We bill directly to insurance
Family owned and operated
Check out our 50+ 5-star reviews
"PacWest was an absolute delight to work with. They far exceeded the timeline, and my expectations. They are a team of great men and women, and all very professional….I would hire them again, and again, and again!" – Whitney I.
"I could not be MORE IMPRESSED with Dave and the PacWest Team. They were friendly, flexible, reliable, and FAIR. I never had any doubt that they had MY best interest in mind." – Rafael M.
24 Hour Emergency Water Damage Restoration in Portland OR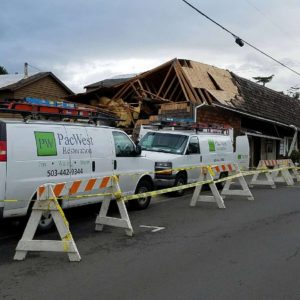 PacWest Restoration is a water damage restoration company in Portland OR, serving both residential and commercial clients throughout the Pacific Northwest. We provide 24-Hour emergency water damage services for property owners dealing with fire, storm & water damage in Portland, Southwest Portland, Tigard OR, and the neighboring communities. Our water damage restoration specialists have years of experience in both residential and commercial property restoration & remodeling.
Our damage assessment specialists work closely with insurance companies to generate claims quickly, and our professional restoration & remodel crews are capable of delivering quick results on any size project. We specialize in structural repairs, siding damage, roof damage, window repairs, plumbing leaks, flood cleanup, as well as interior and exterior water damage repairs. We take pride in our excellent customer service, and we complete our work to the highest standards.
Portland Water Damage Services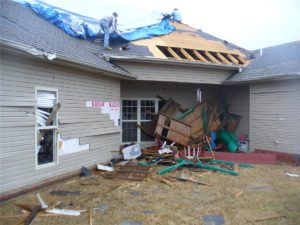 Serving Portland, Southwest Portland, Tigard, and the surrounding areas, PacWest Restoration is a water damage restoration company near you that repairs property damages caused by fire, water, and storms. Whether you have broken or leaky pipes, a sink overflow, toilet overflow, bathtub overflow, refrigerator, washing machine, water heater, or dishwasher overflow, air conditioner leaks, sump pump failure, hardwood floor water damage, or crawlspace water damage, we provide property owners with immediate response, honest assessments, and professional workmanship.
No matter if you had large-loss from sudden storm damage, or have some broken pipe water damage or even just leaky pipe water damage, we work closely with insurance companies to quickly assess, clean, and repair damaged properties. When you need emergency water removal, we make it our mission to check your home from top to bottom to make sure that all excess water and moisture is eliminated.
With You Throughout the Water Cleanup Process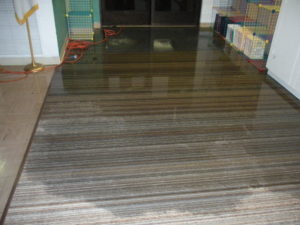 We will be with you through every part of the process including the water extraction, water restoration, and many other water removal services that are fitted to your situation. We use all available water mitigation services to give you the best residential or commercial property restoration.
Our experienced project managers consistently update you throughout the process and work with your insurance provider to ensure efficient completion of the project. We strive to provide excellent customer service and the highest quality repairs.
Sewage Backup Cleanup & Removal
Damage accumulates quickly and can cause structural damage to the building. As part of our services, we can provide sewage backup cleanup and sewage removal. When flood damage occurs, hazardous materials ranging from toxic waste to sewage run-off can enter the property. Sewage damage can contain high amounts of harmful bacteria and there are serious health risks associated with it. It's critical that you do not try to clean up a mess from broken pipes that are connected to a sewage line. Only trained Portland, Southwest Portland, and Tigard professionals with the right equipment should handle sewage cleanup.
Frozen, Broken & Burst Pipes
Water pipe bursts are common in areas of extreme winter cold and high winds that drive the wind chill well below freezing temperatures. Portland homes that are left vacant with no regulating of heat or poorly insulated walls can be a common culprit of frozen water pipes and frozen water lines in the winter time. Broken pipes can also be a common cause of water damage, causing gallons of water to come flooding through your living rooms, bedrooms, kitchen, and bathroom. Should you need any help with a burst or frozen pipe or are dealing with water or flood damage at all, give us a call today!
A frozen, broken or leaky pipe are all inconveniences that can lead to major headaches for your home. Ignoring these repairs can be extremely costly as water damage can lead to an unstable structure and damage to your valuables.
Decades of Experience in Water Damage Removal
At PacWest Restoration, our water damage repair technicians are trained to mitigate water and flood damages in a comprehensive manner. We have decades of experience in water damage cleanup and we will professionally restore your home or commercial building. Mitigation is a key factor in the extent of water damages on your property. Proper dry out procedures and restoration methods can make a substantial difference, and we have the experience and equipment necessary to tackle your water damage restoration Portland project and restore your property. Call our water damage company today at 503-746-6545 for water damage services.
---
PacWest Restoration Is located at 7409 SW Tech Center Dr, Suite 150, Tigard, OR 97223.  Call us today at 503-746-6545.
We provide services throughout Portland, Southwest Portland, Tigard, and the surrounding areas, including 97034, 97035, 97080, 97086, 97201, 97202, 97203, 97204, 97205, 97206, 97208, 97209, 97210, 97211, 97212, 97213, 97214, 97215, 97216, 97217, 97218, 97219, 97220, 97221, 97222, 97223, 97224, 97225, 97227, 97229, 97230, 97231, 97232, 97233, 97236, 97239, 97266.
Proudly serving Portland, Tigard, and the neighboring communities with storm, fire and water damage restoration services.