Water Damage Inspection Tips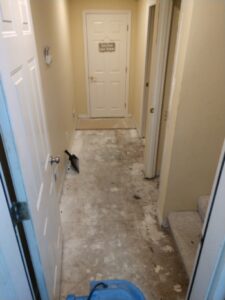 When you own a property, the cost of insuring that property often feels like an extra burden on your wallet. The thing is, you never appreciate the need for insurance until you actually have to use it. Insurance can cover many types of losses that you may have when your residential or commercial property is damaged.
One of the most common types of damage that can happen to a building is from water. When water accumulates, or is allowed to exist in places that it should not, bad things can happen to your property. Floorboards can rot, mold growth can occur, drywall can be compromised, and your possessions can be ruined. Water is absorbed by many different materials, which makes it important to keep excess moisture only where it belongs in your home or business.
What Can Cause Water Damage?
Many circumstances may lead to water damage in your home or business property. Burst pipes or sinks that leak can flood an entire room or at the very least leave puddles where they don't belong. HVAC equipment like water heaters can malfunction and cause a buildup of moisture as well. If you have appliances like dishwashers or washing machines, these too can be faulty and cause water damage. Leaks from the roof can make rainy days far worse, and then there are natural disasters like a flood that can occur.
Whatever caused the water damage in your home, a property restoration process will be necessary to ensure the building remains structurally sound, prevent further damage, and save possessions like furniture.
Signs of Water damage
Keeping an eye out for water damage is important to protect your investment. There are a few signs that you should watch for that could indicate there is water damage on your property.
Loose tiles
Warped hardwood floors
Water marks
Mold
Peeling paint
Water stains near fixtures
Musty odor
If you locate any of these on the property, it could be a sure sign of water damage. The best way to protect your property is to regularly inspect the premises to check for these signs of water damage so that you can address the issue as quickly as possible. The longer that standing water is allowed to remain, the more structural damage can occur.
Inspection is a Key Aspect of the Water Damage Restoration Process
A thorough inspection is the first step in the restorative process that must be done correctly. If you simply rely on what you can see, then there could be pockets of moisture that you miss that will cause further water damage to your home or commercial investment. Here are some of the key steps to an effective water damage assessment.
Identifying the Water Source
First, you need to discover what the source of the leak is. Are there broken pipes in the walls? Is your siding failing to keep rainwater out of the building? Are any appliances leaking? If you are unable to identify the source of the water accumulation, then you may need to hire a professional or purchase better equipment.
How Clean is the Water?
The condition of the water can determine the type of cleanup process that is needed. There is white water, gray water, and black water. White water is the cleanest form and usually entails a straightforward extraction process. Gray water may contain mild contaminants such as dish detergent or laundry soap. Black water is the most difficult to clean up, potentially containing fecal matter or other toxic chemicals.
The level of water contamination must be determined to inform the restoration work.
Locate the Affected Areas
Next, you need to find out the extent of the damage. Depending on what you can see is an easy way to miss pockets of moisture in your house or commercial building. Instead, you should contact a Portland water damage restoration company. Otherwise, you may need to purchase expensive equipment that uses infrared technology and moisture meters to find excess water.
It is important to also check areas like attic space, where walls meet, the home's foundation, insulation, the basement, and other spots that could contain hidden water damage after an incident.
Water Extraction, Drying, Cleanup, and Repairs
Now that the inspection is complete and you have determined the water source, the condition of the water, and the extent of the damage, it is time to begin working on an extraction plan.
For this process, you can use submersible pumps, regular pumps, wet/dry vacuums, a large exhaust fan, dehumidifiers, and other tools that can help remove moisture from the affected areas. The sooner you can remove the excess water from the house or commercial building, the less likely it will experience long-term problems from the damage.
Once the area has been completely dried out, you can work on repairs to flooring, ceilings, drywall, and other materials. You may also need to replace the carpet and search for mold damage.
A Water Damage Restoration Company Can Handle the Entire Project
From the initial water damage inspection to extracting the water to making repairs, this entire project can take a lot of work. Rather than burden yourself with handling the job, it may be wiser to let a professional service restore your investment to its pre-loss condition.
Restoration specialists can conduct a thorough water damage inspection, extract more water with high-powered equipment, fix damaged building materials, assist with mold remediation, and provide you with a quality finished product. When you hire professionals to take on the project you can be confident that the job will be done right, preventing long-term damage and bigger expenses down the road.
Plus, your homeowner's insurance may be able to cover the cost of hiring a restoration company to complete this service depending on the level of damage. When you are facing severe water damage, contact an emergency service that can do everything from water damage inspections to extraction and remodeling.
You are probably ill-equipped to handle this crucial project, either due to knowledge gaps or inadequate equipment, so let the professionals do it for you to ensure that it is done the right way the first time.